ReliableAdoption's simple 3-step process.
Step Parent Adoption made easy.
We understand how important this decision is for you and how important it is for you to use the right company during this process. Our easy to use system has successfully helped thousands of families. Please read the simple 2 step process below and let us know if you have any question before or during your adoption with us.



We simplify the Stepparent Adoption process.

Choose your Province
Complete Questionnaire
Review & File

STEP 1: CHOOSE YOUR PROVINCE
The first step will be to choose your province to find out more information about step parent adoption in your Province. Once you are ready to begin, you will simply click the green "Start your Adoption" button located on the page and login to your secure account. This will take you to the the questionnaire.

STEP 2: COMPLETE YOUR ADOPTION QUESTIONNAIRE
Fill out the questionnaire to the best of your ability. You may not know much of the information on the absent parent, so just put in as much information as you have. When completed, submit your order, and a professional in our adoption production department will prepare your adoption documents. We will contact you if we have questions. Once the documents are prepared, your documents will go through a final review process and will be sent out to you.

STEP 3: REVIEW YOUR ADOPTION FORMS AND FILE WITH THE COURT
The documents will be sent to you ready to sign and file with the court. You will need to review the documents and then sign where indicated. When ready, you will file the adoption forms with the court to start your adoption case. The consent form must be signed in front of a child's attorney who will give a few minutes briefing on what it means to be adopted. Contact them at: http://www.attorneygeneral.jus.gov.on.ca/english/family/ocl/about.php

​

COMMITMENT:We stay with you through the entire adoption process
ASSURANCE:We gladly back our service with a 100% money back guarantee
SAVINGS:You will save thousands over the cost of a adoption attorney.

Start your Stepparent Adoption Today!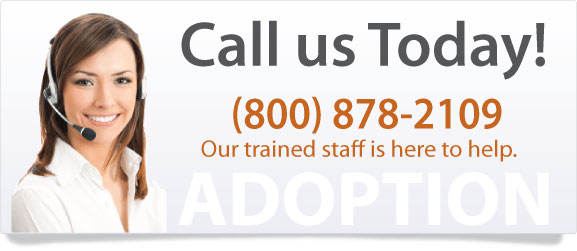 STEPPARENT ADOPTION IN CANADA. We are the premier service for stepparent adoption in Canada. We will prepare your documents and send them to you ready to sign and file with the court. Our knowledgeable support staff is here to help and guide you through the process.

We service our customers throughout Canada, including Alberta, British Columbia, Newfoundland-Labrador, Manitoba, New Brunswick, Northwest Territories, Nova Scotia, Nunavut, Ontario, Prince Edward Island, Saskatchewan and Yukon. If you need to complete your stepparent adoption, we can help you save thousands of the cost of a lawyer. Give us a call today at (800)878-2109.